I am excited to announce my Christmas mini-sessions. I have added a new feature this year…you can reserve your date and time, right here on my website!
All mini-sessions will be held indoors at my home studio in Endicott.
Mini-sessions are 30 minutes with two backgrounds and are $85.00 +tax.  (You can choose your backgrounds when you reserve your appointment)  Due to the time constraints, mini sessions are intended for smaller families (5 people or less).  If you have a larger family, please contact me to discuss options.  When you reserve your appointment online, you can choose to pay for your session online, or at the time of your session. The price includes your session, the edited images and a copyright release.
Please note that certain backgrounds can accommodate more people.  Backgrounds listed as Larger Family Option can fit up to 5 people. Smaller Family Options can fit up to 4 people.   If you have any questions in regards to your background options, please don't hesitate to contact me.
These dates are sure to go fast, so don't delay in reserving yours.
Available Backgrounds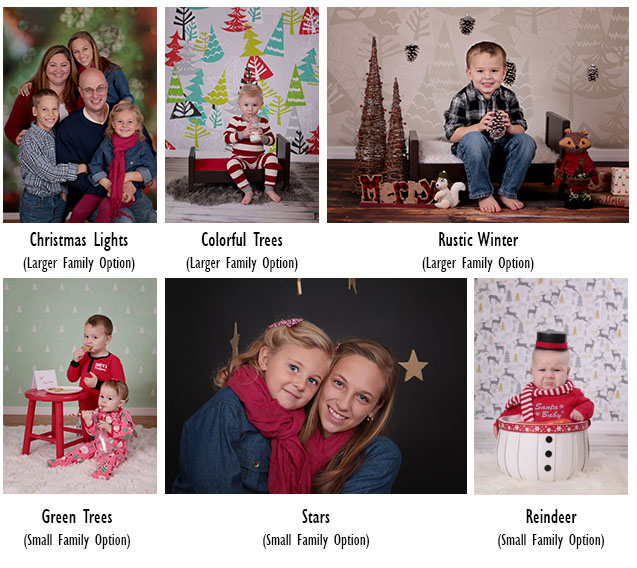 Reserve Your Session
[CPABC_APPOINTMENT_CALENDAR calendar="1″]