Fall Mini Sessions Are Here!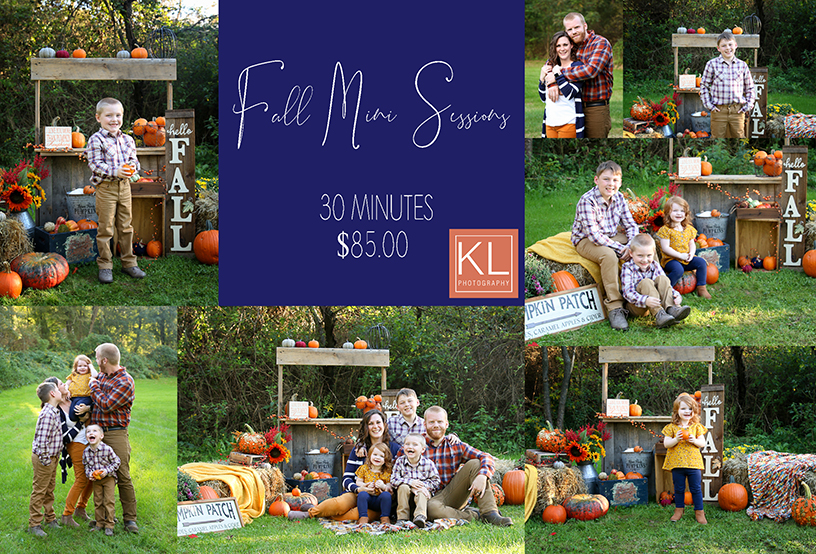 I am now booking fall mini sessions for 2018!
These are 30 minute sessions and the cost is $85. There are limited appointment times available. Please remember…these are first come, first serve.
Use the form below to reserve your appointment. You can pay cash or check at the time of your session.
Due to the time constraints, mini sessions are intended for smaller families (6 people or less). If you have a larger family, please contact me to discuss options.