Christmas Mini Sessions 2019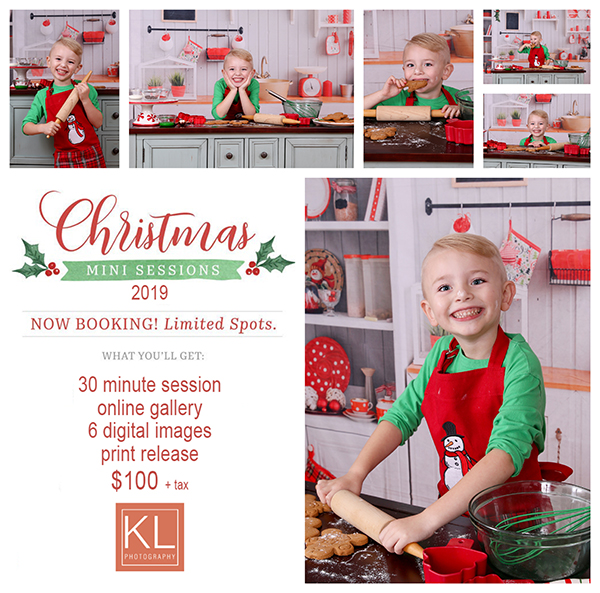 I am happy to begin making appointments for my Christmas Mini Sessions.
Grab your chef hats and aprons (matching family aprons would be adorable) and join me in baking some cookies!
These sessions are always very popular, so the available dates and times will fill up fast. Don't delay…reserve your session online today.
There are limited spots available in November and early December. The sessions are $100 (plus tax), include an online gallery and 6 digital images with a copyright release
Please note: Due to allergies and dietary restrictions, if you would like to include cookies, please bring them to your session.
[CPABC_APPOINTMENT_CALENDAR calendar="18″]