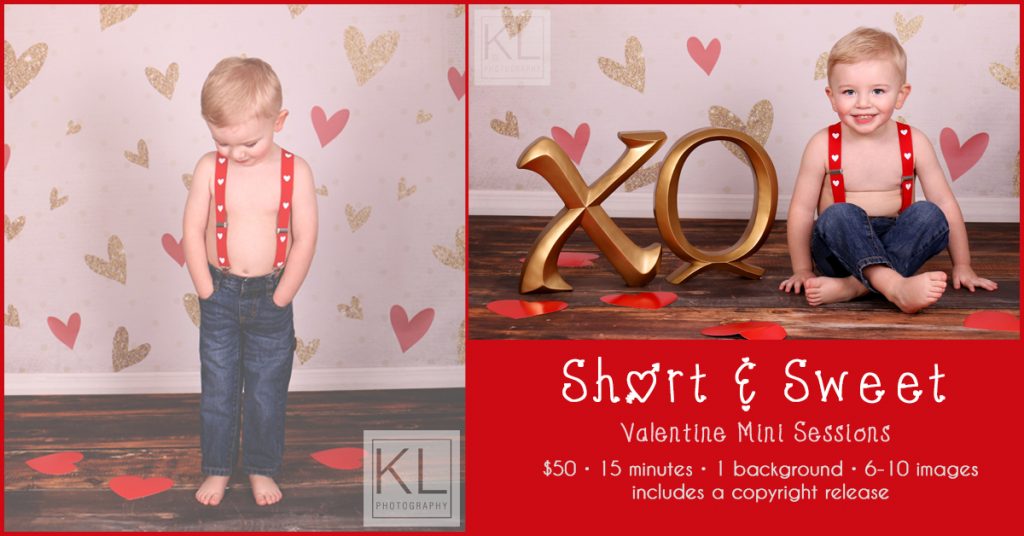 I am now booking Valentine Mini Sessions. Appointments can be reserved by selecting a date and filling out the form below. You can choose to pay online now, or in person at the time of your appointment.
The sessions are $50 for 15 minutes and 1 background. You will receive 6-10 images with all copyrights. All sessions will be held at my studio in Endicott.
These sessions are designed for 1-2 kids. There are limited spots available, so reserve yours today!
[CPABC_APPOINTMENT_CALENDAR calendar="2″]