HELLO!
I'm Kelly and I am so glad you are here!
I grew up in Sidney, NY. For those of you that don't know where Sidney is, it's a small town about 45 minutes east of the Binghamton area. There were 82 kids in my graduating class! The best part about being from a small town, you know everyone. The worst thing about being from a small town, everyone knows you! Needless to say, I got away with nothing. I grew up playing softball and while in high school, I started playing tennis. After graduating, I moved around a bit. I lived in both Virginia and North Carolina. Eventually making my way back to New York at the beginning of 2001.

I now make my home in Endicott, NY. I am married to an amazing man who is my biggest supporter! I have a son that is 6 and two stepsons that are 14. We also have 2 dogs, a black lab named Maggie and a yellow lab named Benny.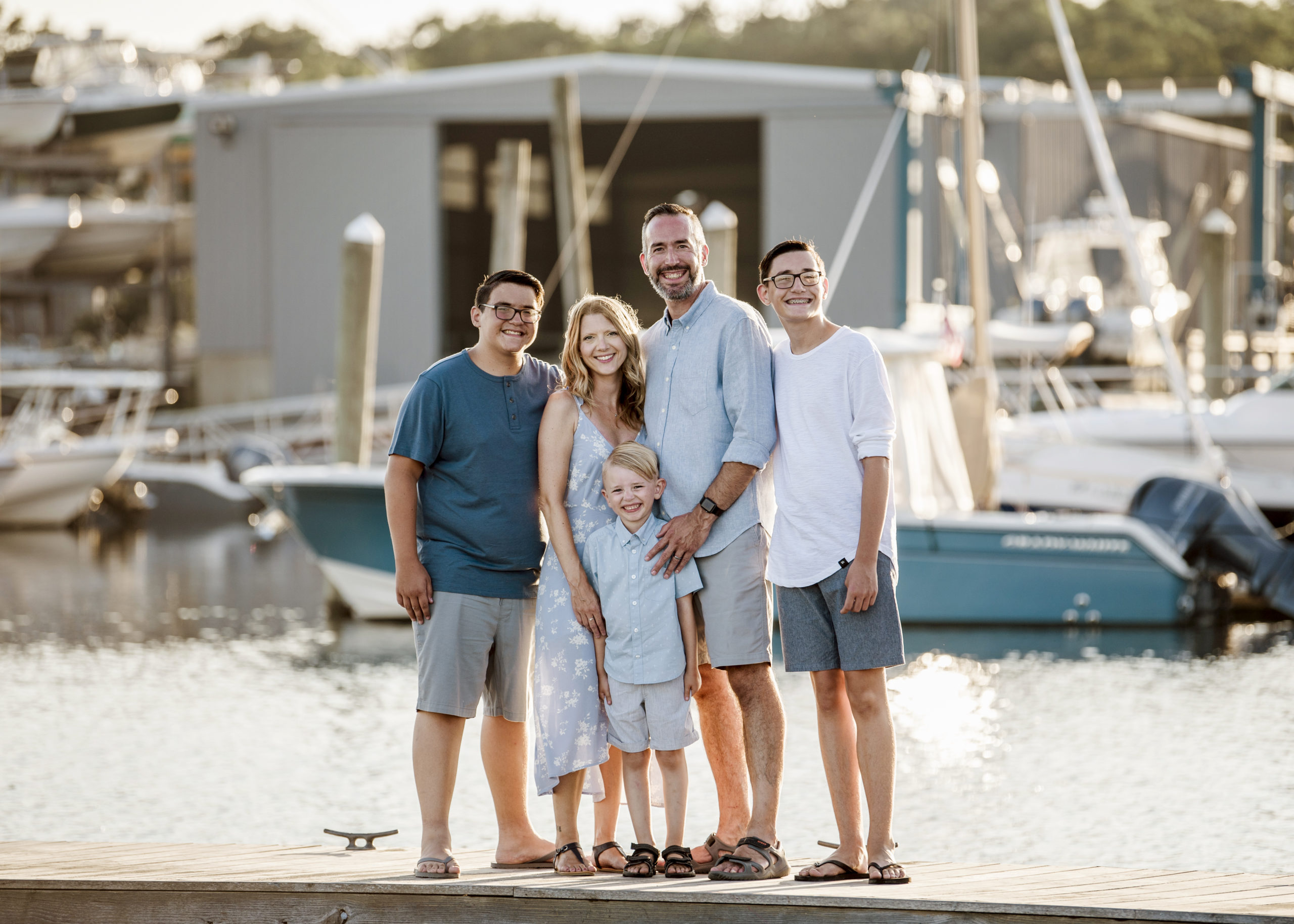 I worked at a local portrait studio for 13 years. I had always dreamed of owning and running my own photography studio but honestly, never had the guts to do it. Working for someone else has its perks for sure, but it also has its downfalls. I worked a lot of 10-12 hour days and every weekend. After my son was born, I decided that I needed to tone down my work schedule and wanted a more "9-5" job to be able to put him to bed every night and have weekends free to do fun family things. I got a job as a receptionist in a doctor's office. Although I worked there for 4 years, a year into it, I decided it was time to open my own business.
In 2015, KL Photography was born! (Side note, a lot of people ask me what the "L" in KL stands for. K is of course for Kelly, my first name. The L is for Lee, which is my middle name!) We were lucky that our home had an extra room that was basically used as a giant storage closet. With the help of my husband, we turned that into a studio! For 5 years, I ran my business out of my home first part-time, and eventually turning it into a full-time job! But, in 2020 when COVID hit, I decided that it was better to move my studio to a stand-alone building. In October of 2020, I moved everything to my new location on Front Street in Vestal. This has been one of the best decisions I have made! The location is convenient and I love my new space. Another plus to this is that outside, on the property, is a wonderful old barn and a small grassy area. This is great for outdoor photos!
Some of my favorite things:
Family Time, Coffee, FRIENDS (Fun Fact: I have seen the series so many times I can (and sometimes do) speak in fluent Friends quotes. I have also won 2 local Friends Trivia contests!) Marvel, Harry Potter, Binging shows while I edit (I love a good crime series!) Gardening (This is a new love for me. I have only been doing it for a year but I find it to be calming and rewarding.) Walks, Cleveland Browns (My husband grew up a Browns fan and through him, I have become a huge fan myself!) NY Yankees, Travel (My favorite place ever is Spain. My husband and I went there for our honeymoon. We go on a different beach vacation every year with our kids and my husband and I try to take a separate "adult" vacation as well. Some of our favorite trips include Nashville, Savannah, and New Orleans). Salty snacks (give me all of the potato chips!)
Random dislikes:
(It's ok to think I am strange, my entire family does!)
Ice Cream, cake, chocolate – I don't have a sweet tooth. Pizza – I will eat it but for me it's just meh.
Why Photography?
I don't have an answer for that. It is honestly just something I fell into. When I started working at a studio I was basically an apprentice. I stood next to the owner for hours on end watching and learning. I eventually bought a camera and film (I am aging myself by saying that) and just played around, learning how to use it. At work, I gained more confidence with observing, and after time, I just started doing it. And, I fell in love!
"If you find a job you love, you'll never work again" – Winston Churchill
I have been a photographer for almost 20 years and I never feel like it is work. I love that every family, child, newborn, and high school senior is different and unique.   I love babies but with no plans to have anymore, I get my baby fix with newborn sessions! Seeing the parents in love and in awe of their brand new baby is magical.  I am super outgoing and a big goofball when it comes to kids.  I will do just about anything to get a child to smile! Most of the things I do make the parents smile and laugh as well!

Families are very near and dear to my heart.  Growing up, we didn't take family photos.  For me, these are so important to capture.  Every year your kids grow and change, and documenting those fast-changing times is something that you, your kids, and even grandkids, will look back on for years to come.  
I can't wait to meet you!
XO,
Kelly