HELLO!
I'm Kelly Mellander and I am so glad you are here!
Why Photography?
I don't have an answer to that. It is honestly just something I fell into. I started working at a studio in 2001 where I was basically an apprentice. I stood next to the owner for hours on end watching and learning. I eventually bought a camera and film (I am aging myself by saying that) and just played around, learning how to use it. At work, I gained more confidence in observing, and after some time, I just started doing it. And, I fell in love!
I have been a photographer for over 20 years and I never feel like it is work. I love that every family, child, newborn, and high school senior is different and unique. I love babies but with no plans to have anymore, I get my baby fix with newborn sessions! Seeing the parents in love and in awe of their brand-new baby is magical. I am super outgoing and a big goofball when it comes to kids. I will do just about anything to get a child to smile! Most of the things I do make the parents smile and laugh as well!
"If you find a job you love, you'll never work again" – Winston Churchill


I am married to a fantastic man who is my biggest supporter!  I have a son who is 9 and two stepkids who are 17.  We have 2 dogs: a black lab named Maggie, a yellow lab named Benny, and a cat named Steve.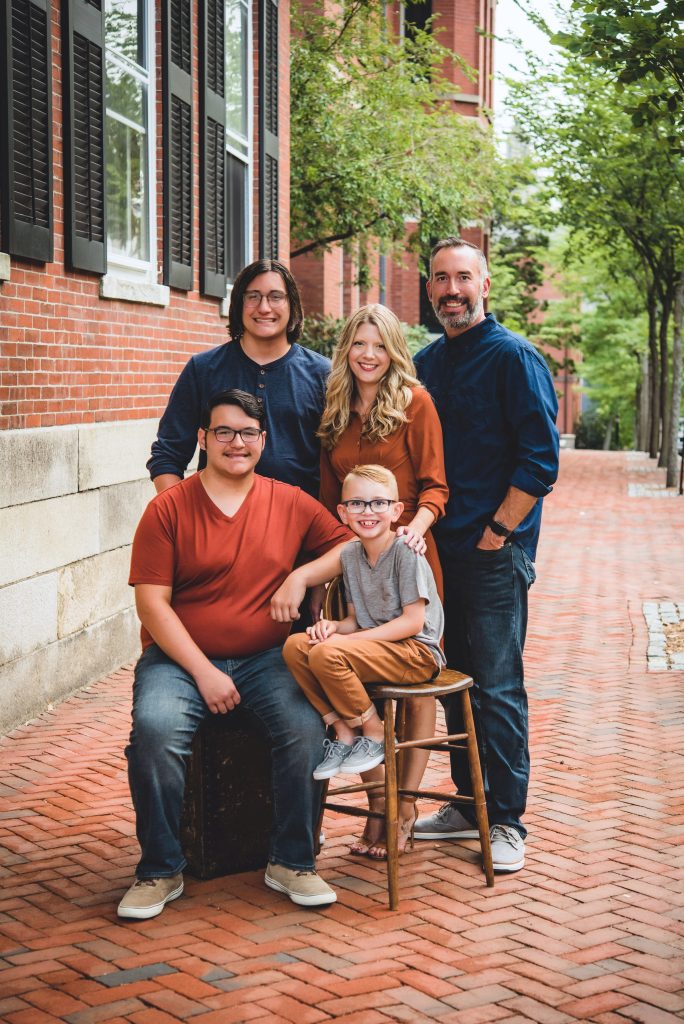 I can't wait to meet you!
XO,
Kelly