Bringing home a new baby can be both an amazing and daunting experience. You are now responsible for this tiny human being and everything that comes with it. From feedings and changings to keeping them safe and warm, it's a lot to take on. Thankfully, KL Photography is here to help make one part of that experience a little bit easier – the newborn photos!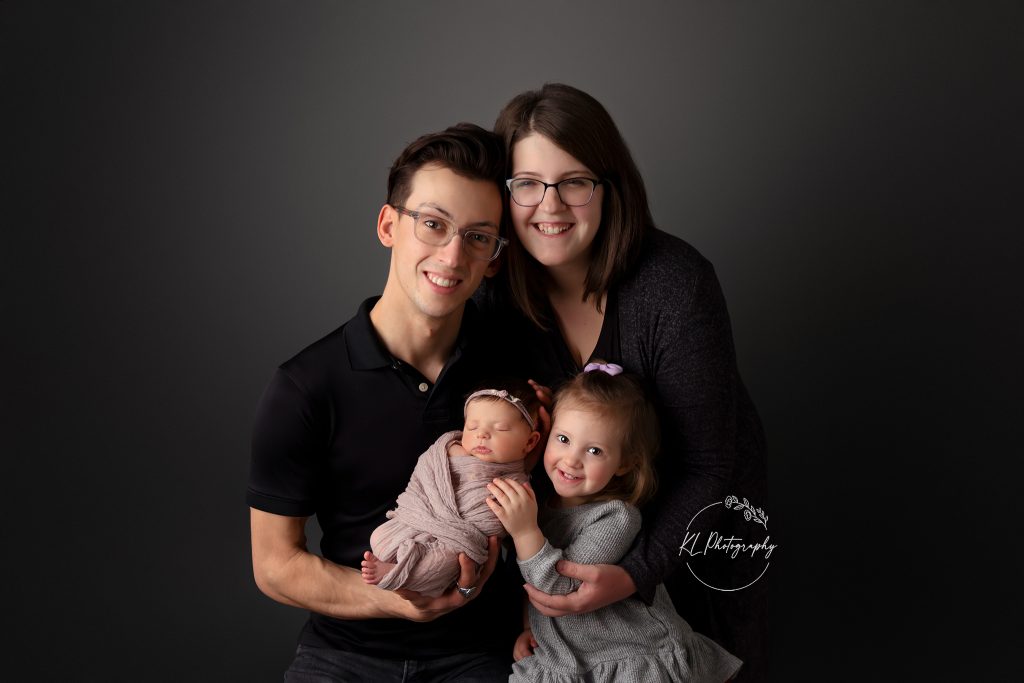 I had the pleasure of photographing the second sweet baby girl in this family at my Vestal, NY Studio. 2 years ago I photographed Selah as a newborn, and recently, I had the pleasure of meeting and photographing her new baby sister, Eden. She was 12 days old when she came in for her session, and she was absolutely perfect. Mom had asked for some purple tones in her photos, so I paired that with some gray and cream and it turned out beautifully.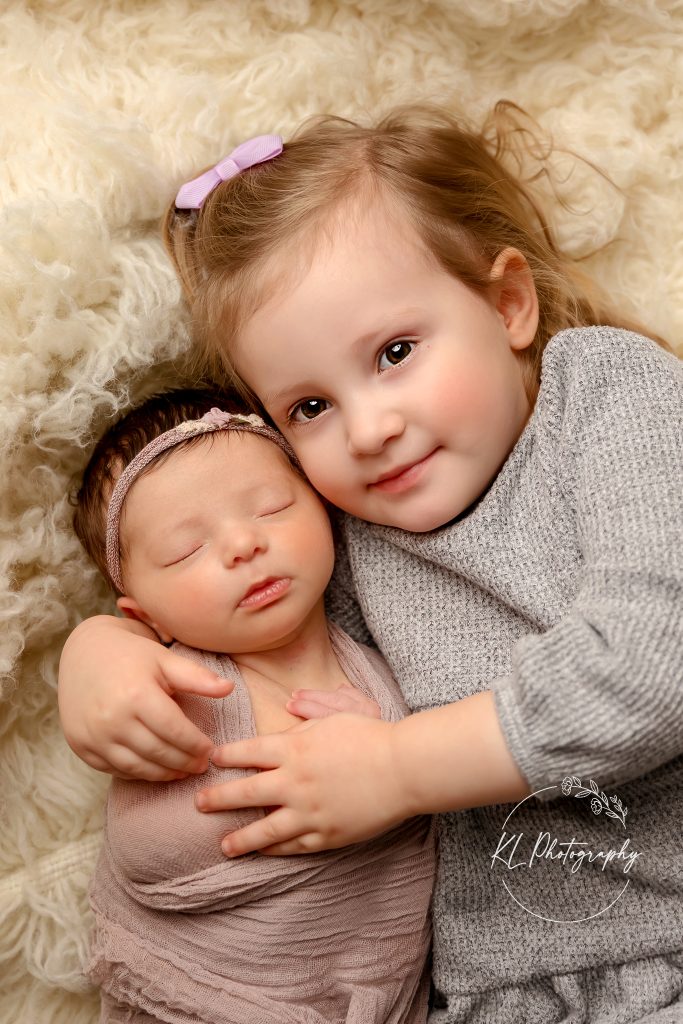 Eden was so good for her session, and I was able to get some really sweet shots of her with her sister. It's always such a special thing to be able to capture that bond between siblings, and I'm so glad I was able to do that for this family.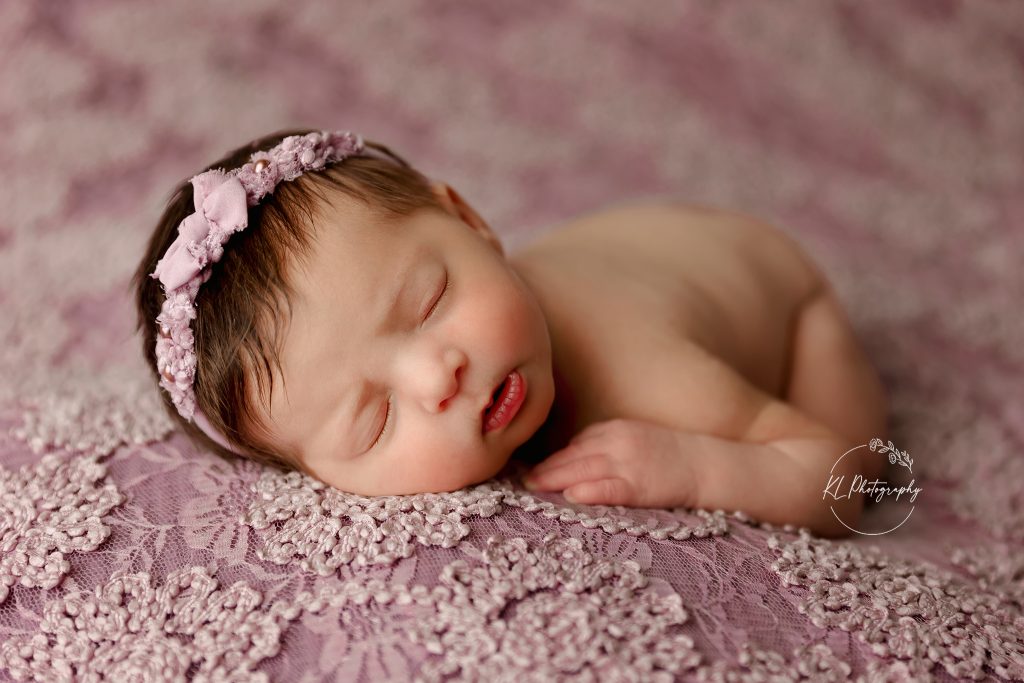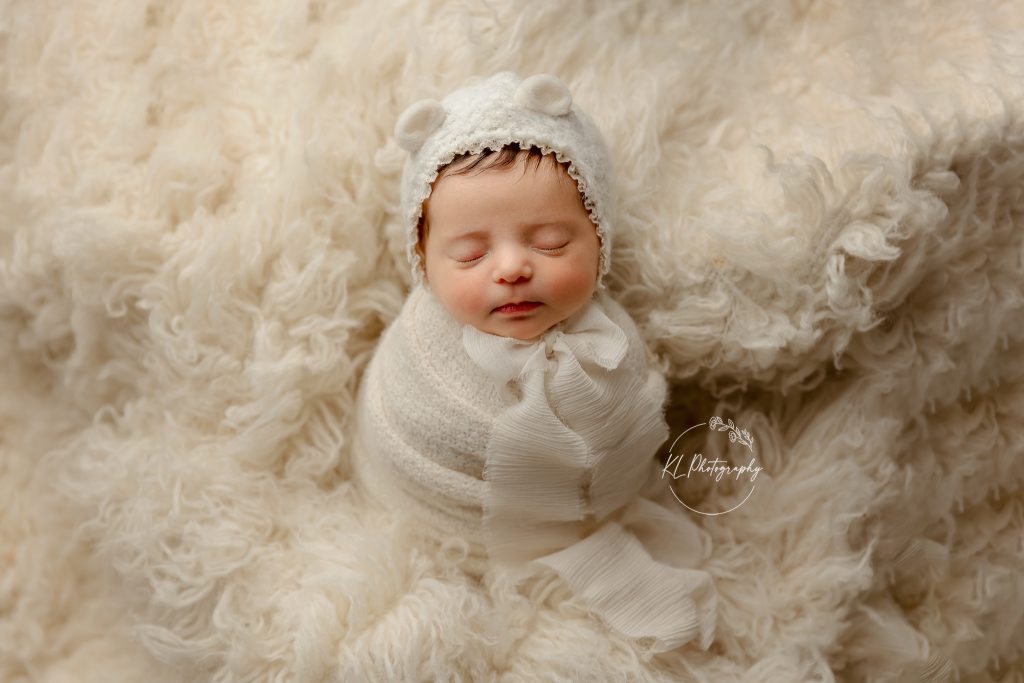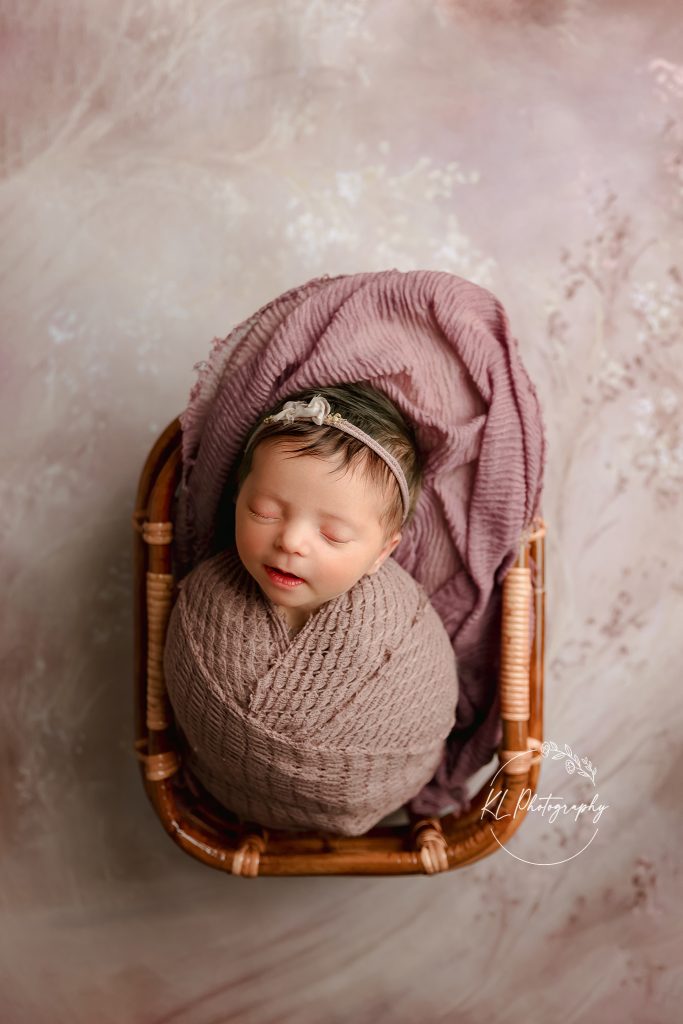 If you're thinking about newborn photos for your own little one, you can be assured that your baby will be in good hands and will get the best possible photos to cherish for a lifetime. KL Photography has over 20 years of experience.
KL Photography proudly serves all of Broome County, as well as the surrounding areas such as Owego, Syracuse, Oneonta, Ithaca, Elmira, Cortland, and North Eastern Pennsylvania.
KL Photography is currently booking newborns with due dates through July 2023. Contact me today!