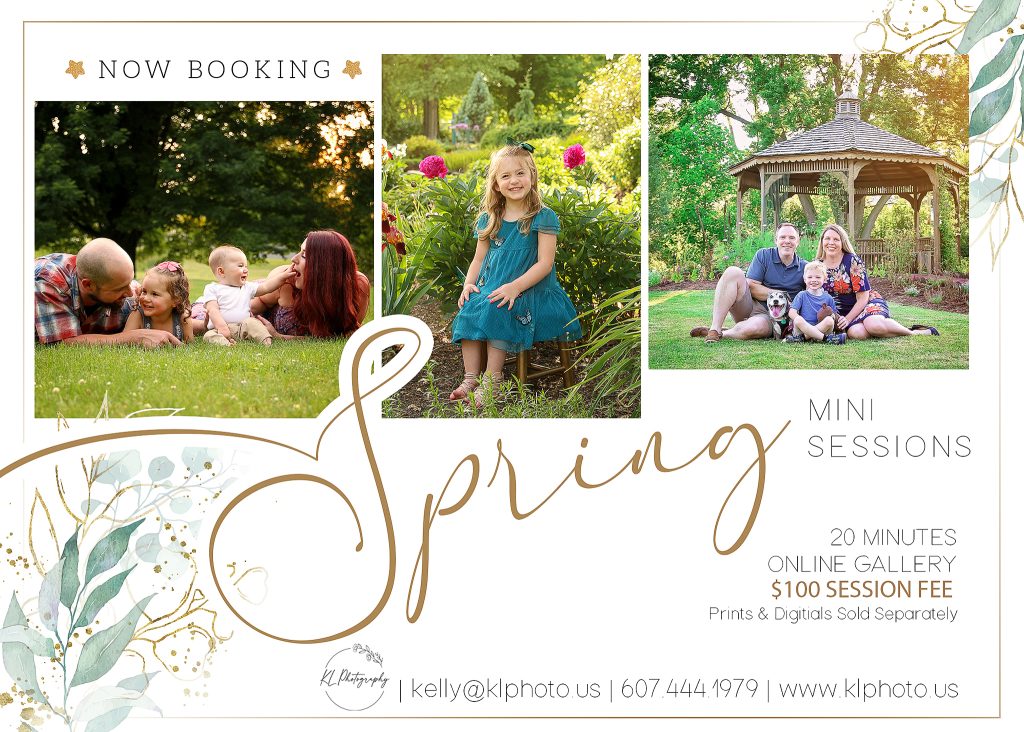 After what felt like an extra-long and rough winter, the weather has finally broken. Warmer temperatures, leaves on the trees, and beautiful spring flowers are here! That means it is time for outdoor photography and my spring mini sessions!
These 20-minute sessions will be held at the beautiful Cutler Gardens in Binghamton.
The session fee is $100 (with a $50 deposit due when you book). You will receive access to an online gallery where you can purchase prints and digital images from the photos you choose.
There are limited days and times available, so don't delay in reserving your session!
Book Now